After trying several different psychic providers, I have found Kasamba to truly be a leader in consistently providing access to quality psychic readers. Their psychic advisors are gifted and their services in incomparable. Below I've outlined some of the things that have given me confidence in recommending them.

Variety
Kasamba has the most variety when it comes to different types of psychic readings. They have professionals who are experts in astrology, Tarot, palm readings, dream interpretation, runes, numerology, crystal readings, angel card readings and much more. In addition, I have found several truly gifted clairvoyants, fortune tellers, mediums, empaths, and psychics. Throughout life, as you encounter different challenges or questions, you need experts in different areas. Kasamba has experienced advisors who can help with your specific needs when you need them.
Quality
Kasamba is very selective and makes a great effort to only hire the best, most qualified advisors possible. To be included in a category like Tarot or Astrology, Kasamba psychics have to pass tests to prove their abilities. They are carefully vetted and verified and reviewed, to ensure that they are capable and can be trusted. Most of their psychics have worked for them for many years, and have remained loyal to Kasamba because they know their reputation is enhanced by being associated with such a quality company and have confidence that their clients will be taken care of.
Availability
Kasamba offers psychics from around the world 24/7, ensuring that someone will be available anytime you need them. Sometimes a certain question just can't wait. Sometimes you need an answer right now. With professionals from all over the globe, you can rest assured that someone who has insight and talent will be available to give you the advice and guidance you need.
Accessibility
Kasamba psychics can be reached through online chat, phone, or email. Depending on your preferences and specific needs, you can choose which type of reading works best for you.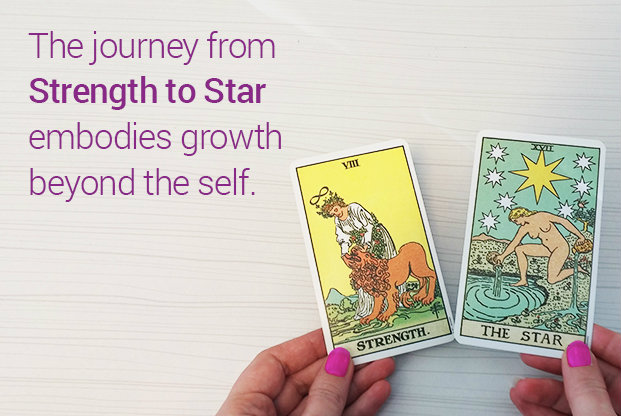 Online psychic chat is convenient and can be done from anywhere. When you need an answer, but don't want to discuss your personal issues in front of others, using messaging keeps your conversation confidential and is quickly becoming the preferred method of communication overall. Using the latest technology in chat, Kasamba makes getting psychic advice simple and easy. Get quick answers while riding the train, waiting in line, or walking down the street. At the beach and meet a cute guy, why not ask if he's the one or how you should get his attention.
Psychic phone readings allow you to have a more personal experience with your psychic advisor. Sometimes there are a lot of details and specific information that might be hard to type or come across clearly, this is where a phone reading can be helpful. There are also people who are just more comfortable talking on the phone then using new technology. It is also useful if English and spelling aren't your strong suits, making a phone conversation more practical and eliminates the chances of being misunderstood.
Email readings can provide more detail when it comes to getting general answers about your life path, destiny, and overall situation. It also come in handy when your psychic isn't available and you don't want to forget what you're thinking about and the questions you have. They are also a set price, which takes the pressure off of trying to rush to save money. Your psychic can tap into your energy and provide a reading when they are relaxed and have time to focus and connect with your your bigger picture needs.
Price
At Kasamba, you are in complete charge of how much you pay. They offer psychic readings, astrology charts, dream interpretation, Tarot card readings and more at several different price points. Whatever your budget you are sure to find an expert who can give you quality advice and accurate answers. The also offer FREE 3 minute chat readings with every new advisor you try and for your very first phone or chat reading you get a special discount that I've set up with them that gives you 50% off any additional minutes. That means you get 3 free minutes and can continue your reading for as low as $1/minute.
Best Match Guarantee
The key to getting the best psychic reading is finding the best psychic for you. Different psychics have different styles and modalities of providing answers and spiritual guidance. While some people prefer a more direct, honest approach, others like a little softer, sugar coating approach. We're all different and Kasamba's best match guarantee allows you to try different psychics and find the one that you connect with the most. You get 3 free chat minutes with each new psychic you try, allowing you to try different advisors and different types of readings until you find what works for you. This is an amazing opportunity to really find the best psychic for you.
Satisfaction Guarantee
If after your first reading you aren't entirely satisfied, Kasamba makes it easy to get your money back and will help determine which reader will be best for your situation. They really care that you have a good experience and that you are completely satisfied. Quality is a top concern for them and they make it their number one priority. They love to hear your feedback and take it to heart to make changes that will help everyone have a better experience.
Technology
Kasamba is always improving and making an effort to provide the latest in technology. They have an amazing mobile service, and their mobile app has recently been updated with key chat features like spell check, auto correct, auto completion and easy navigation to make your chat faster and smoother. They keep all of your information confidential and safe and secure. You can also go back and review your readings, which is very helpful and a great benefit.
Customer Service
Kasamba customer care is available 24/7 and are always helpful and go above and beyond to make sure you're taken care of. They also know the psychics and can provide insights into which ones would be the best match for you. They are very quick to provide solutions to your issues, should you rarely encounter any, and are completely professional.
Messaging Between Sessions
One of the most amazing things that Kasamba offers is the ability to stay in touch with your psychic between readings. If you need clarification or just want to give them an update about what you talked about, you can easily get in touch. It is also a way for your psychic to get in touch with you and schedule another reading or let you know if further insights have come to them.
Promotions and Deals
Kasamba is known for offering money saving discounts and promotions throughout the year. Once you have found a quality psychic who you trust, you'll find yourself seeking their guidance and advice on a regular basis, so promotions and discounts are a helpful benefit to make getting the answers you seek even more affordable.
Free Horoscopes and Articles
Kasamba provides free daily, weekly and monthly horoscopes that are written by top astrologers and give you deep insights into what the stars have in store for you. They are also a great resource of valuable wisdom on an array of subjects. They care about your overall spiritual journey and go above and beyond to help you grow, find answers and live a happy, fulfilling life.
Overall Kasamba is an excellent company that I trust and can recommend with confidence. I truly believe that they care about you and that they strive for excellence when it comes to matching you with real, experienced psychics, astrologers, Tarot and palm readers, dream interpreters, clairvoyants, clairaudients, empaths, spiritual guides, and more. You have nothing to lose by checking them out and getting the insights and valuable guidance you seek.